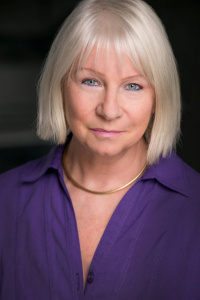 About me
Catherine Musto, M.Ed., PgDip. MBACP
I am a professionally qualified and experienced psychotherapist and counsellor. I work in South London (Beckenham) and online (via Skype). I can also provide telephone sessions, if required.
I trained at WPF Therapy (London), one of the leading clinical training institutions for Psychotherapy in the UK, and hold a Postgraduate Diploma in Psychodynamic Psychotherapy from Roehampton University.
I am a registered member of the UK Council for Psychotherapy (UKCP) and British Association for Counselling and Psychotherapy (BACP). I adhere to their strict professional standards and ethical codes, particularly regarding confidentiality and ongoing supervision.
Alongside my private practice, I worked for five years as an honorary psychotherapist at the South London and Maudsley (SLaM) NHS Foundation Trust. For many years I also provided bereavement counselling for Cruse National Bereavement Charity.
I have a strong commitment to continuous professional development. Post qualification, I have continued to further my knowledge and understanding through a variety of professional courses and clinical experiences.
Prior to my training in psychotherapy, I worked in education, training and human development in public and private sector organisations in the UK and internationally. I have extensive experience of working with people from different cultures, ethnicities, faiths and backgrounds.
Change, relocation and associated loss are areas of particular professional interest to me. Having worked with many people from different parts of the world, as well as my own experiences of living in different countries, I have a deeper appreciation of what it means to relocate or move on.
However, moving on does not always mean a change of location. It can involve a major career change, changes in our work life pattern such as redundancy, major health issues or bereavement. Implicit in all significant change is an inevitable sense of loss.
Even when the reasons for change are happy and joyous, there are still things in our lives that we have to let go of. Acknowledging and coming to terms with this is an important aspect of healthy adaptation to our new circumstances.